Welcome
---
Be sure to check out the Calendar section for dates and time for Band Camp 2017!
---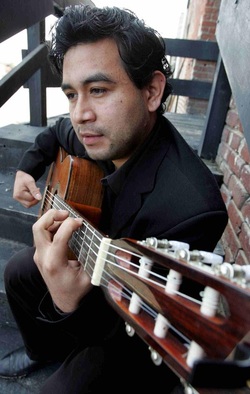 Allow me to introduce myself. My name is Javier Alcántara-Rojas and I am the music teacher for
Phoenix Academy
and
Granite Hills High School
. I want to let all of you know how serious I take my job. It is an honor and privilege to have the opportunity to positively influence your children through music.
It is a powerful art and one in which all cultures share. I hope to use its power, build community, instill fellowship and inspire creativity. The ancients have always talked about the power of music. Today, many view it with a passing fancy. Yet, I tell you, its power does not go away.
In 2011, the President's Committee on the Arts and the Humanities (PCAH) released
Reinvesting in Arts Education: Winning America's Future Through Creative Schools
which changed the way we (in Education) look at the Arts - talking not in rhetorical fancy but in concrete science.
Recently
, it led the way for
Turnaround Arts
, a public-private partnership to bring Arts Programs to the neediest of schools. Both reports point to the power and lasting effect of the Arts to engage and "turn around" low and under performing schools. This eye-opening evidence is also supported by the latest advances in neuroscience which show the benefits music education has on
the mind
.
This empirical evidence should be nothing new to those of us well versed in the Classics. Indeed, Aristotle is attributed as saying:
"Music has a power of forming the character, and should therefore be introduced into the education of the young."
Yet my favorite is from Plato:
---
"The good [person] is the only true musician,
For [they] give forth perfect harmony,
Not with a lyre or other instrument,
But with the whole of [their] life."
I wish to use music to build individuals of good character, who give forth harmony with their lives.


Please, I ask that you contact me. I would love to hear from you and listen to your ideas. My dream is to create a musical oasis in the Desert, but I need YOUR help. Together, we will evoke the best and truest spirit of harmony. Together, we will make our life sing with joy and purpose. Together, we will dream new dreams. And it starts today. It starts with you...come...explore...and find out more!


Javier Alcántara-Rojas
---